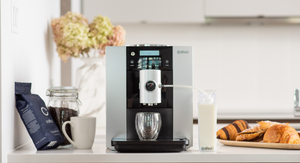 great coffee. SIMPLIFIED.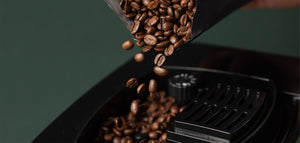 Free delivery, on-demand service
MACHINE & BEAN SUBSCRIPTIONS
CAFESTI FRIEND
Automatic Coffee Machine
Monthly Supply of Cafesti Coffee Beans
Beverage Options: Espresso, Americano
Starting at ONLY $ 129/month
Subscribe Now
Cafesti barista
Full-Range Automatic Coffee Machine
Monthly Supply of Cafesti Coffee Beans
Beverage Options: Espresso, Americano, Cappuccino, Latte
Starting at ONLY $175/month
Subscribe Now
✔ Own an automatic coffee machine starting at only CAD 129/month
✔ Receive a monthly supply of premium coffee beans for 12 months
✔ Enjoy free delivery and on-demand customer service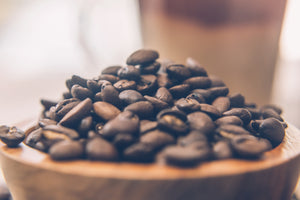 Cafesti Signature
A blend of the world's finest Grand Cru Arabica beans, enriched with a hint of spice and the flavour of a full-bodied Indian Robusta coffee.This medium roast has the perfect balance between strength, aroma and acidity. LEARN MORE
Cafesti Rainforest
A blend of Brazilian and Central American Arabica with washed Indian Robusta, grown exclusively in Rainforest Alliance certified plantations. Forms a full-bodied espresso with notes of nuts and dried fruits. LEARN MORE
cafesti pure
Bio and Fairtrade certified blend with a slight citrus acidity and fine notes of cocoa and vanilla. The bio-certificate guarantees that the coffee is grown using natural substances and processes, protecting the environment and ensuring a high level of biodiversity. LEARN MORE
Cafesti Decaf
A skillful blend of decaffeinated Arabica and Robusta beans, for an espresso with a rich aroma and an intense flavour, ideal at any time of the day. LEARN MORE
CUSTOMER REVIEWS
★★★★★
Amazing coffee quality and great price. I love my coffee machine grinds coffee beans for each cup and I have at least two cappuccino everyday, my favorite. I also make espresso martini. Cleans itself after each cup, perfect for house use. Highly recommended!
Evren Kozcu
★★★★★
The machine and the coffee beans from Cafesti are just a perfect combination! You can have a latte, cappuccino, espresso or regular coffee. All of them are just so good that sometimes it its hard to choose just one.
Lucille Fanini
★★★★★
I have tried many other machines, and I have found that CAFESTI gives the creamiest coffee….also the coffee is really well balanced. I'm loving my coffee again.
Rodolfo Diaz
★★★★★
La meilleur solution pour notre milieu de travail. On voulait charger notre vieille machine automatique, mais les modèles plus récents sont très cher pour avoir un minimum de qualité. On a trouvé que la machine Cafesti a le meilleur rapport qualité-prix. Avec le système louer pour acheter, on a l'esprit tranquille pour le service après vente. Le café est excellent, la machine est simple et facile d'entretient. Tout le monde l'adore ici. Un 5/5!
Rémi Bergeron
★★★★★
What an experience! From the design of the machine, to the quality of the beans to the taste of the coffee! Cafesti is to be recommended 🙌
Sayde Jabra
★★★★★
Cafesti coffee and the coffee machine are qone of the best coffee quality we've ever tried, it's a good value for money deal.Highly recommend for all coffee lovers.
Mariane Abi Daoud
★★★★★
I look forward to my Cafesti cup every morning (and afternoon!). Best coffee!!
Nora Makansi
★★★★★
amazing coffee experience , love the coffee texture and feel like I am a barista using the coffee machine that they supply 😃
Hussein Hachem
★★★★★
On a pris l'abonnement Cafesti Aficionado pour le bureau. Deux jours plus tard, on a reçu la machine neuve avec un sac de café. La machine est super simple à utiliser, le café est excellent... je recommande fortement!
François Dionne
★★★★★
Where do I start? From a frustrated overpriced capsule user for over two decades, I stumbled across Cafesti and the A to Z experience was seamless. Although the motivation was financial, as the monthly subscription is half our consumption of capsules, the litmus test was the taste of the coffee and customer service. Nico dropped by with a machine and various coffees and for testing and sampling. We loved our selection and signed on the dotted line. Only caveat is high consumption of beans which was partially remedied the dialed strength, and which was actually to our preferred taste. A+ all the way and highly recommended (which we have done with several of our friends)
Omar Anabtawi
★★★★★
Elegant machine, superior coffee beans and an easy subscription model make Cafesti a must have in every household !
Mohamed Safieddine